Steel structure building is an pre-engineered steel structure which is widely used for the large-scale workshop, or used for the warehouse, supermarkets, entertainment centers, gymnasium and other buildings. And the steel structure workshop is good at easy installation, stable structure, earthquake proofing, water proofing, energy conserving and environmental protection, etc.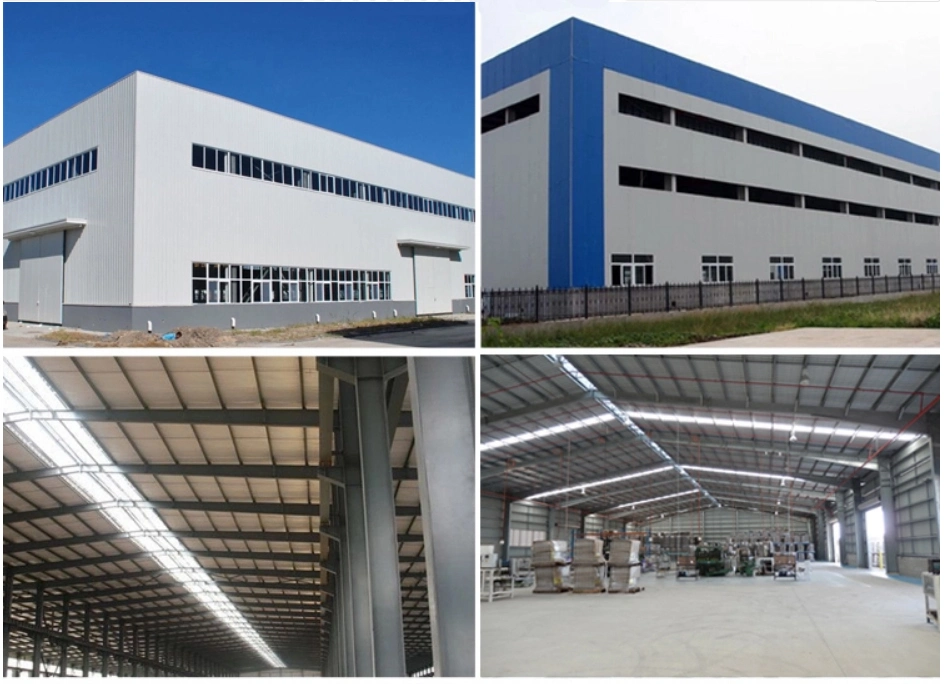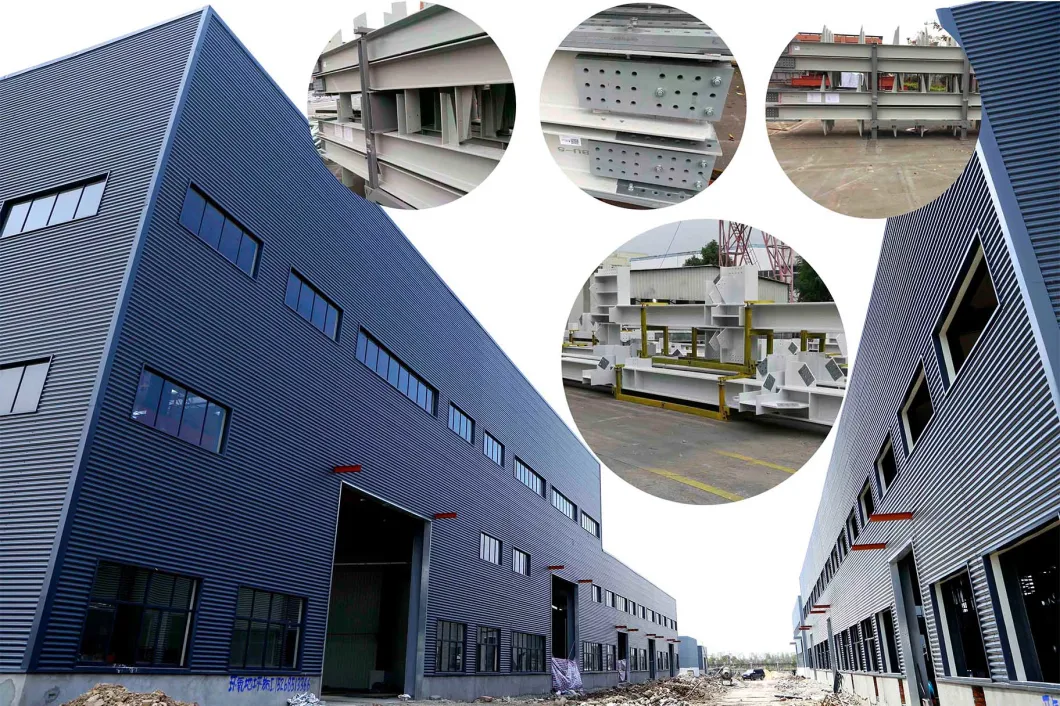 1.Adaptability
Steel can be adjusted or changed according to the customer's requirements. For instance, wall frames made from this type of material can be repositioned or altered easily in order to widen the space or create a new interior building layout. This ability to adapt to changes allows for expansions and helps the lifespan of the structure.
2.Beauty
It offers a stylish way of creating large, column-free interiors, thereby giving the building a sense of openness. It is also malleable, giving structural designers the freedom to explore ideas in terms of creating stylish shapes and textures in order to make the building distinct.
3.Economy
With professional designers and workers, the cycle of the design and manufacturing is greatly shortened. The reasonable design allows using the least material to achieve the best effect. Thus, it also helps reduce the labor intensity. Therefore, it will accelerate the project schedule. In general, it will bring us the comprehensive cost advantage.
4.Durability
It can withstand extreme forces or hash conditions. It is also unreceptive to rust and fire-resistant. What's more, they are not affected by termites, bugs, mildew and fungi. Besides, it is easy to demolish and the material can be recycled.
5.Ecology
Environmental protection effect is good. Steel structure housing construction greatly reduces the sand, stone, the dosage of the ash. The materials are recyclable which will not cause much rubbish.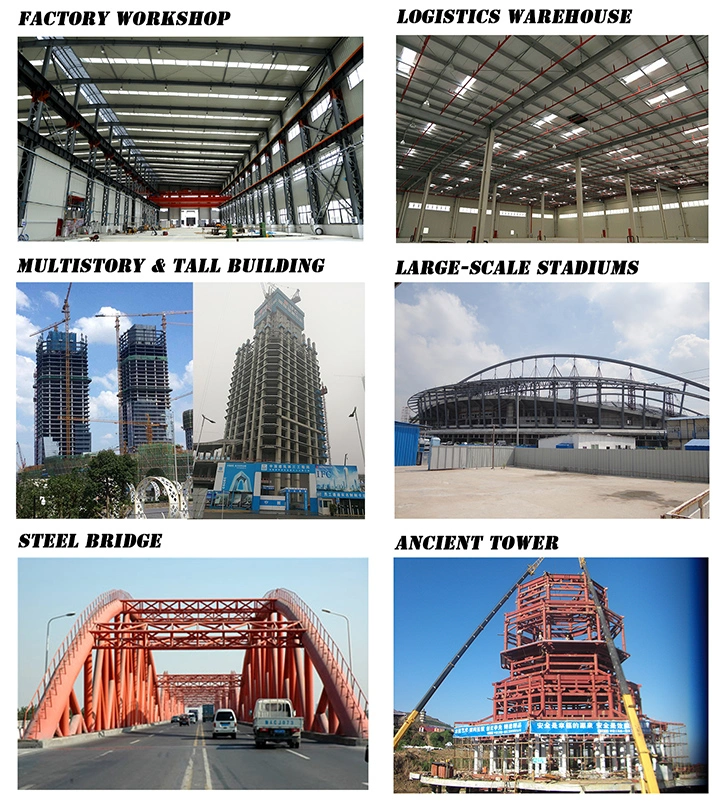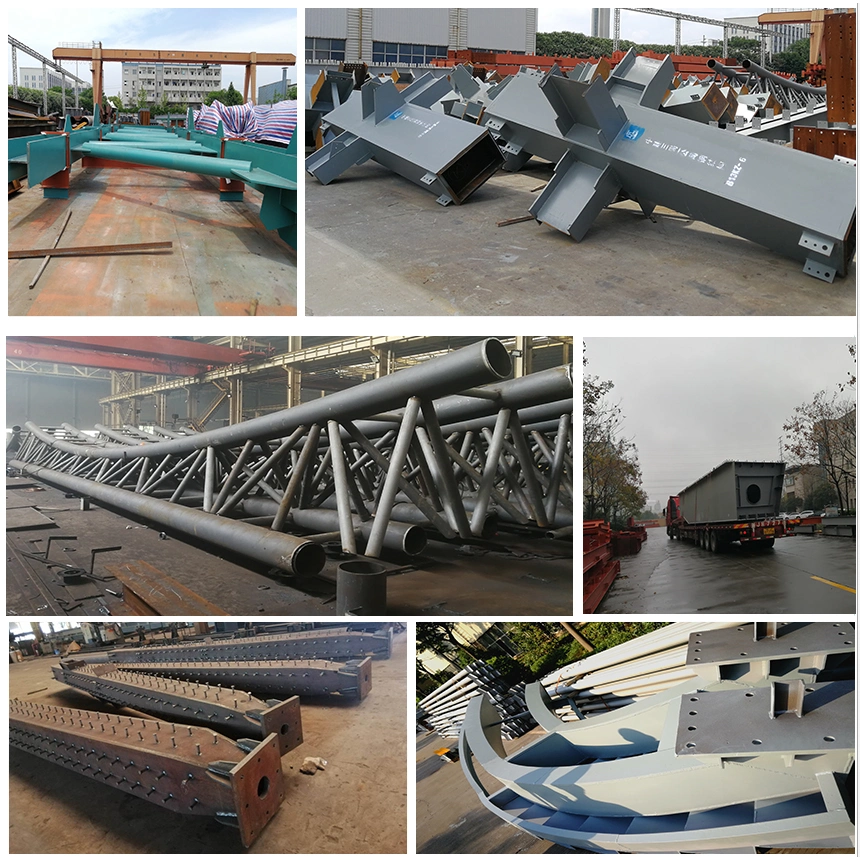 Zhejiang Hongxiang Zhuneng Steel Structure Co., Ltd. Is located in Haining City, which is a large steel structure company specializing in manufacturing steel structures at home and abroad. In 1987, the company was formally established, with a registered capital of 50 million yuan and an office area of 12000 square meters.
In recent years, we have started to speed up the transformation of the industrial structure. We've obtained the Abroad Construction License"in 2010,and in 2016, we've gotten through the AWS D1.1 and EN 1090 standards successfully.Since then, our products exportation much more widely accessed to the east-south Asian countries, American and European markets.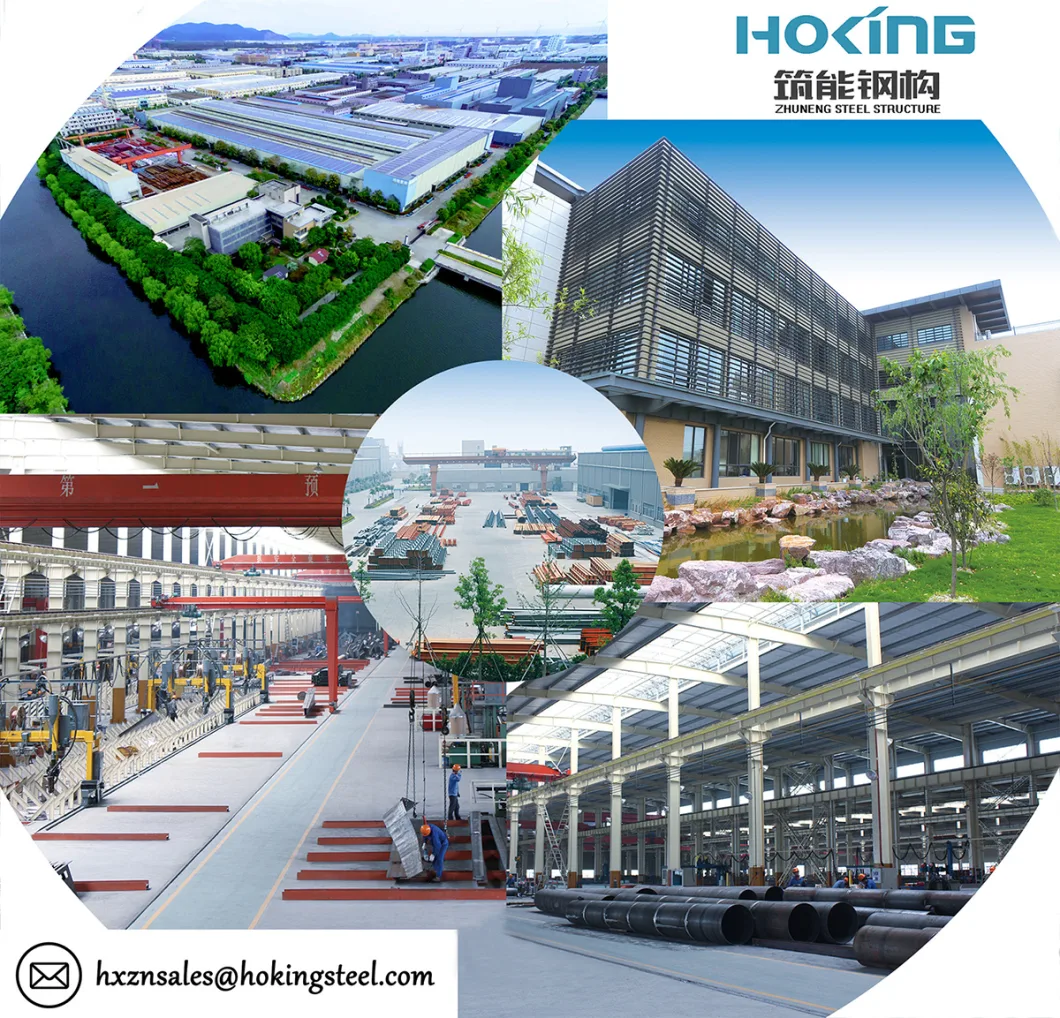 1.Production & Equipment:
We have the world-leading automatic digital-control equipment and the precision production operation line, with strict quality control system and perfect after-sales service guarantee, so as to ensure the delivery of qualified products and perfect performance.
On production development, Hongxiang Zhuneng's production is widely used in industrial and civil architecture field, such as all kinds of light steel structure factory workshop, logistics warehouse, multistory and tall building, large-scale stadiums and gymnasiums, communications tower, bridge, large machine equipment, boiler steel building structure,etc.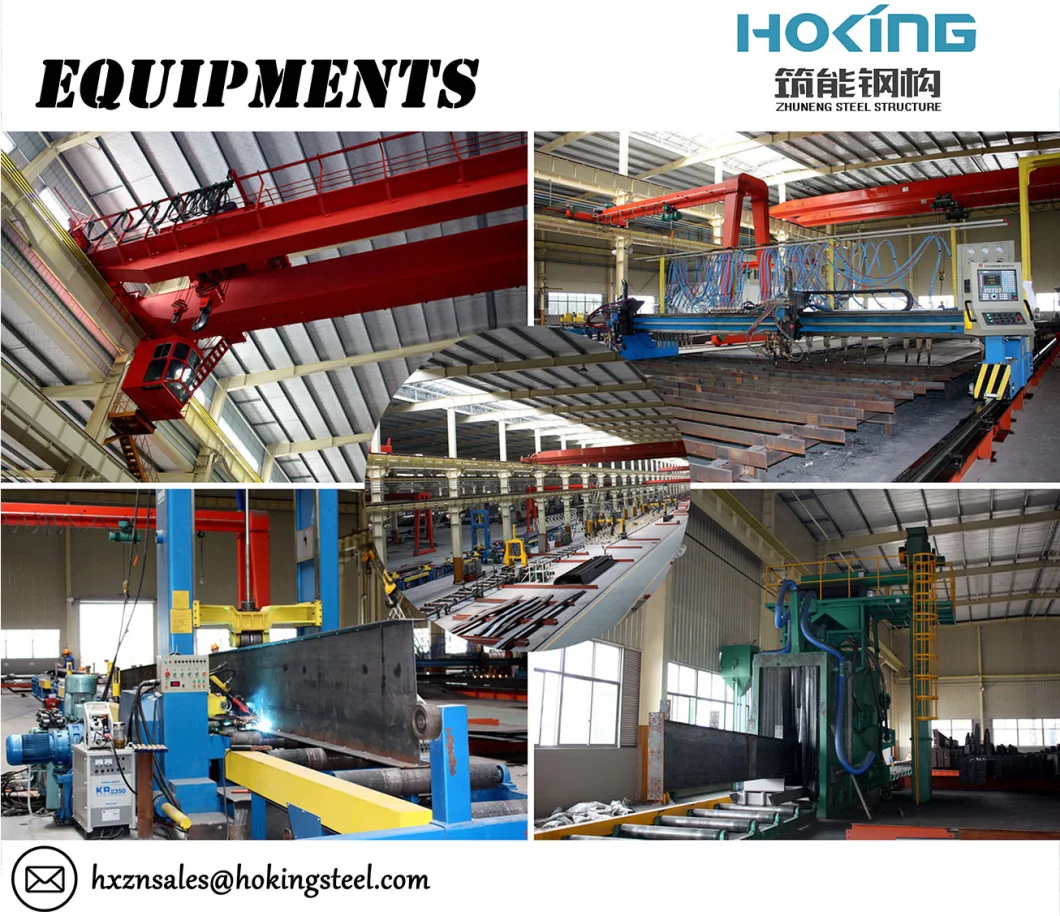 2.Delivery & Packing: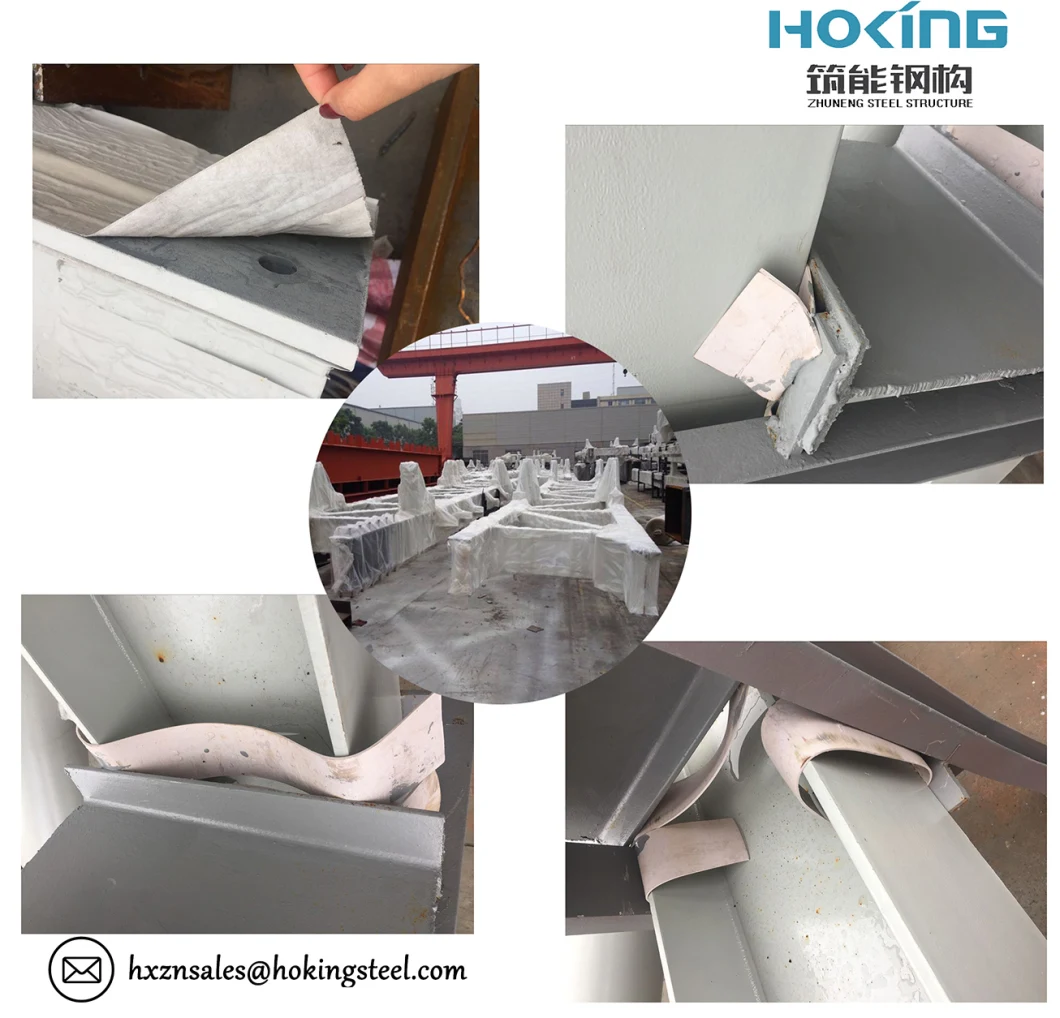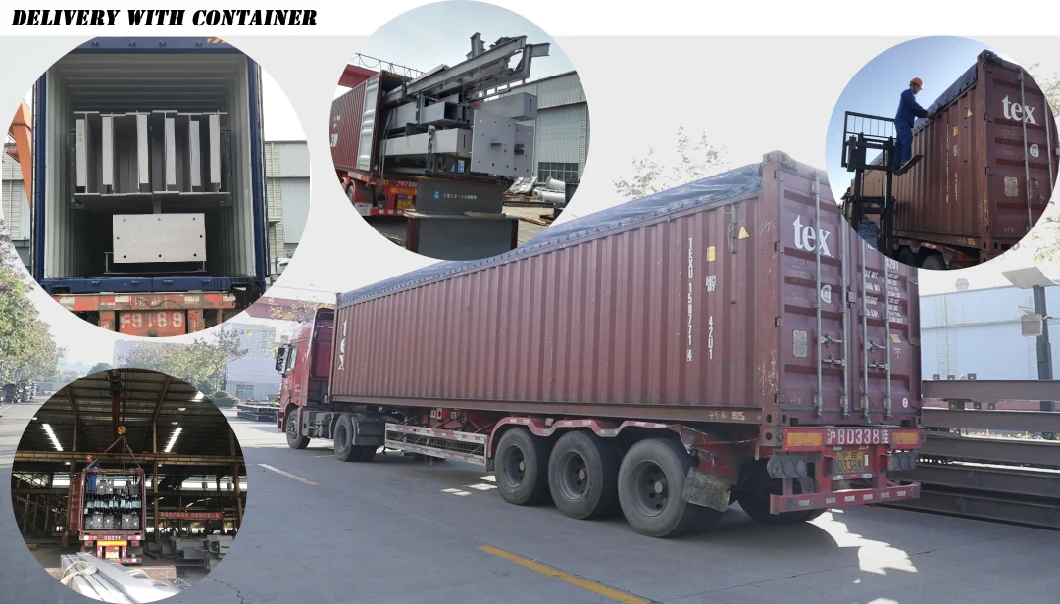 3.Our Service:
We provide you with a complete set of service from quote, design, manufacture, according to your requirements. Our engineers can design by your plan or idea, or manufacture by your drawing. The manufacture procedure including drilling, rust-removing, shot blasting, nondestructive detecting, painting and so on.
Production and detection accordance with the national standard.
We will offer you best prices and good after-sales service.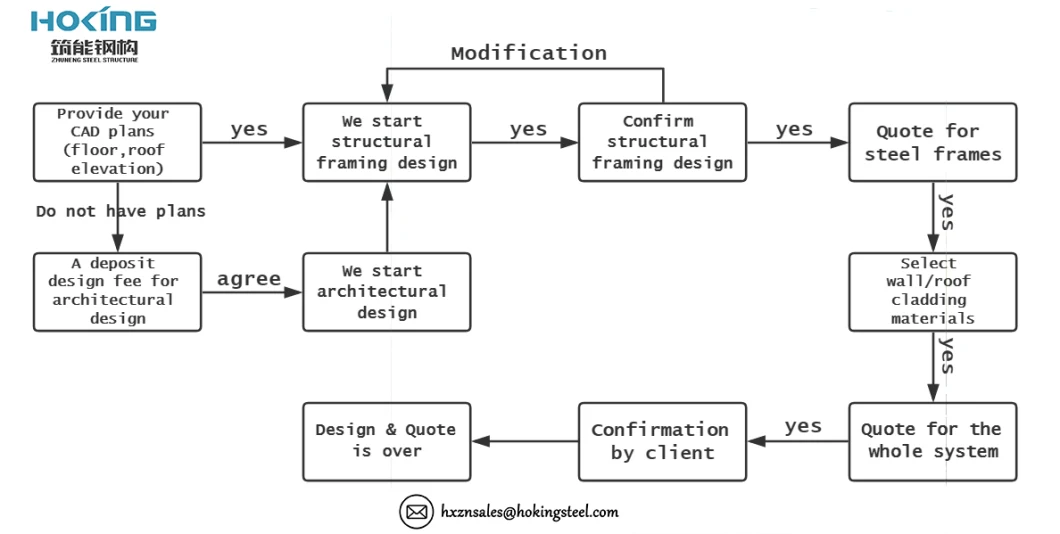 4.FAQ:
1.You are manufacture factory or trading company?
We are manufacture factory with more than 30 years history.It covers the area of 150 thousand square meter and the world-leading automatic digital-control equipments and the precision production operation.The annual production capability exceeds 65,000 tons.You are welcomed to visit us at any time.

2.How about your quality control?
We've gotten through the AWS D1.1 and EN 1090 standards successfully,and we implement strictly ISO9001:2015 standard.

3.Can you offer design service?
Yes,if you have drawings, you are welcome to send them.If not, we also have professional designers.
Basic design => customer comments => design confirmation => store drawings
Design ability:
A team of professional designers who can develop and design various houses.More than 20 years experience in steel structure design.
Hongxiang Zhuneng steel structure has all kinds of full-time designers, can independently carry out the research and development and design of various products, most of the steel structure design industry more than five years of work experience.The company uses all kinds of advanced design software at home and abroad to design blueprints, perspectives, construction drawings, detailed drawings, etc., to meet the needs of different customers, the design and production of all kinds of foreign steel structure projects, well received by overseas customers.

4.What's the delivery time?
The delivery time depends on the size and quantity of building.Generally within 30 days after receiving the payment.And partial shipment is allowed for big order.

5.Do you offer service for installation?
We will furnish you the detailed construction drawing and the construction manual which could help you to erect and install the building step by step.

6.What's the payment term?
30% deposit and 70% balance before shipment.

7.How to get a quote from you?
You can contact us by Email, phone, Made in China.net, Wechat, and you will get reply within anytime.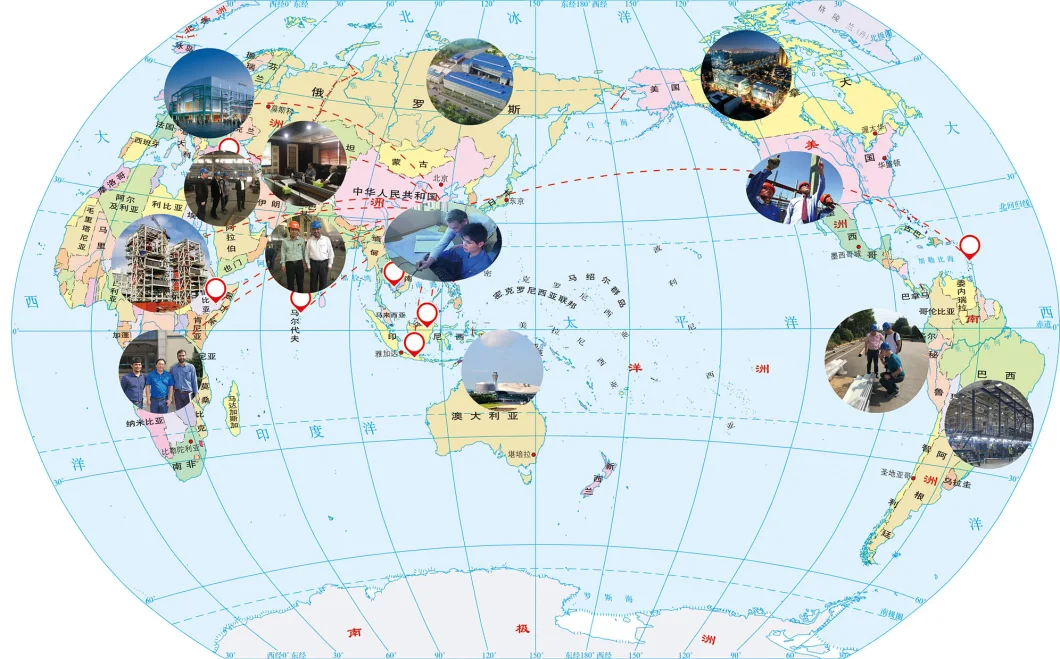 Welcome to visit our company, looking forward to cooperating with you .